As it turns out, we have quite a few questions about Genesis chapter 1. And it is good to think through these things, because our Creator God must have had a purpose in explaining His creation in this way, right?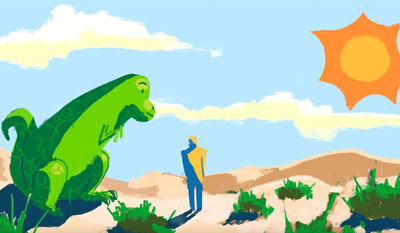 Now about the dinosaurs. If God created the heavens and the earth, and then created man in His image and likeness, does that mean that the dinosaurs appeared before Adam? Or is there a chance that Adam could have seen a T-Rex, and it just wasn't talked about? There must be a reason why God explained it in this way, and this is what we as believers have to put forth the effort to understand.
Furthermore, it also mentions that Adam was created in God's image and likeness, but we know God is in spirit. So what could that mean, to be created in God's image and likeness? And do you think the people of the world today are created in God's image and likeness? This is something that we have to think about and understand according to scripture, because there must be a reason that God chose to create man in His image and likeness, don't you think?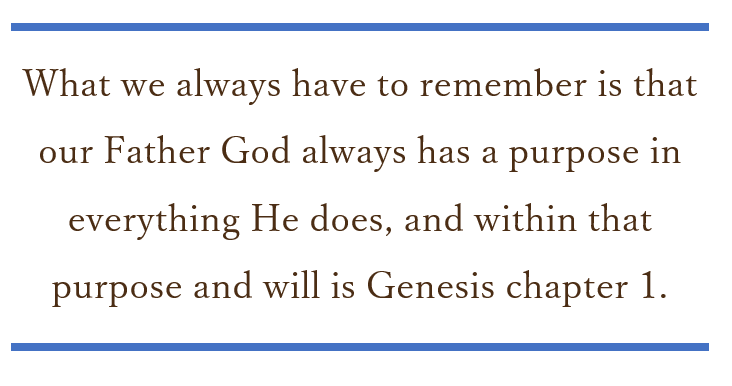 In Genesis 1, amidst the many things that God created, was the "expanse", or "firmament", that we see on the second day of creation. God made this expanse and separated the water below the expanse from the water above it. This expanse, or firmament, is referred to as "Heaven" in the New King James Version, and the "sky" in the New International Version. What we have to focus on is that this firmament, or expanse is created, and then that there is a separation between the water below and the water above the expanse. Is this talking about the sea and the clouds? Or is there a deeper meaning to all of this? Why do you think God chose to separate the water above and the water below?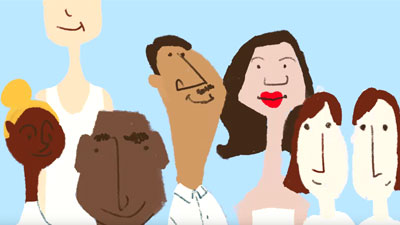 What we always have to remember is that our Father God always has a purpose in everything He does, and within that purpose and will is Genesis chapter 1. So as believers today, our heart should be to understand the answers to these questions according to the Word God gave us, and this is something that we explore at WLTS.
Please continue to send your questions about Genesis 1!