There Is Explosive Energy In God's Word
John 1:1 says that the power of life starts from within it. At Word and Life Theology School, we believe the Bible is the foundation for life. Whether you are beginning your walk in faith with God or looking to go beyond surface-level understanding, Word and Life Theology is your next step.

You shouldn't have to pay for quality.  See why we believe learning the Bible should be free.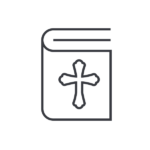 Learn the bible from the comfort of your own home. See why our curriculum is transformative.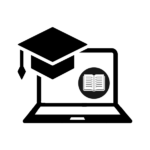 Attend bible study classes at one of our campuses. Explore learning options we offer in your area.
All of our programs are free. As a result, class times tend to fill up quickly with the amount of applications we receive. We will try our best to accommodate your schedule.
I am a preacher, but I wanted to equip myself with more understanding about the gospels and especially what it means for us today. I never had the chance to go to seminary. I took a shot in the dark with WLTS thinking it might be watered down because it was free, but I learned more from one class than my 30 years of faith.
I wanted to fall in love with God's word, not just go back and forth. I felt like I wasn't making progress with reading it on my own. Now, there is passion and a renewed purpose for my relationship with Christ and I feel like I can share my faith as my own true story.